Most of my art up until now has been paintings and outline drawings. But I recently read a book that inspired me to try something new.
It's how I did the giraffe picture shown on the tile below: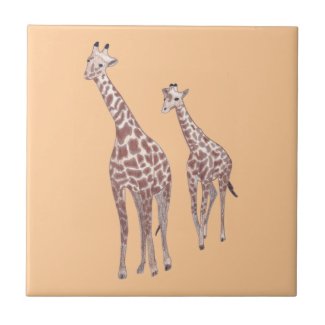 Buy
Mother and child giraffes drawing custom Tiles
by
Cherylsart
See more
decorative tile
designs
Can you tell? Does it look like a painting? Actually it is a drawing. First I drew the outline of the bodies. Then I used
Sharpie Markers
to color in the base color. Then I used
Prange Colored Pencils
to add depth and shading. Voila.
Here are the giraffe's printed on a notebook:
Let me know what you think. Have you done any art in one medium that looks like it's been done in a different medium?
Click on
giraffes
to see more giraffe products by CherylsArt.
Cheryl Paton
CherylsArt
on Zazzle