I had been admiring the various chevron designs and wanted to do something different. Then it occurred to me to do one with dots. I have already done quite a few pointillism pictures, so it seemed natural to me.
I opted to use markers, figuring that the dots would be more uniform in size than using my stylus or a paint brush.
After I did a dozen rows of those, I figured I'd better come up with plan B. That's when I got the idea to "paint" my dots by using my artist software.
Yes! That worked. The dots could all be uniform in size now!
The first products I designed with the chevron dots was meant for a
baby theme
. I chose invitations and gifts for mom and baby.
Then I decided to make some products that were more for all ages, especially adults. I thought car mats, personalized water bottles, mugs, and such.
I knew I wanted to go with green, and I also knew I wanted to design car mats. So the first thing I did was to do a search on green cars; that's how I came up with my color combination. The two I chose will go with a variety of greens, lights and darks alike.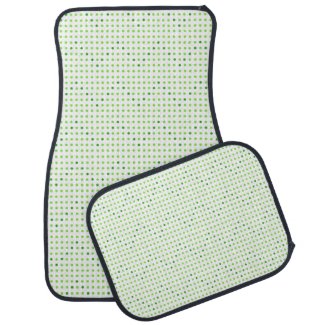 Lime and Green Chevron Dots Car Mats Floor Mat
by
Cherylsart
See other Green Chevron Sets of Car Mats at
zazzle
The car mats measure 17" x 27" (front mats), and 17" x 13" (rear mats). The edges are finished and they have a non skid backing.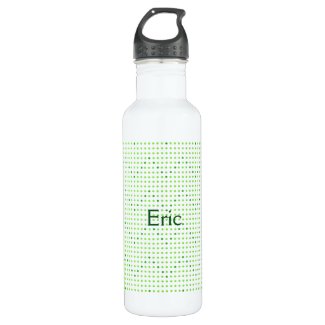 Lime and Green Chevron Pattern Dots Water Bottles 24oz Water Bottle
by
Cherylsart
Check out more
Green Chevron Water Bottles
The water bottle is made of stainless steel. This style holds 24 ounces and it also comes in an 18 ounce size. You can choose from a variety of colors for the outside. Be sure to customize or delete the name.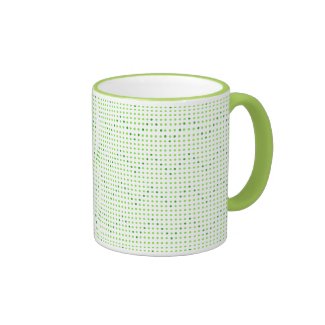 Lime and Green Chevron Pattern Dots Mugs
by
Cherylsart
See more
Green Chevron Mugs
online.
Once you choose a mug design that you like, you can then choose the mug style and size that you want.
I hope that you like my selection; you can see more of them on the link below.
If you would like this design added to any other product(s) that are available on Zazzle, do let me know. I'll be glad to add the design for you. You can let me know through my store on Zazzle,
CherylsArt
, or via email to creative-brushstrokes@comcast.net.
Cheryl Paton