You can find some plain
cornhole boards
at Amazon, that you can customize on your own by hand.
You can add your own design(s) and/or words to make one of a kind.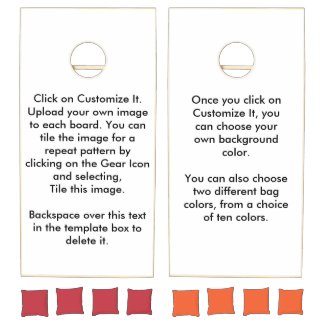 DIY Design Your Own Cornhole Boards Cornhole Set
by
Cherylsart
Delve into another
Zazzle Cornhole Set
You can also choose from various backgrounds to add your own text (or not) to. Click on the link to see some of what is currently ready.
If there are any designs by CherylsArt that you would like made available on cornhole boards, just let me know. You can either contact me through my store at Zazzle,
CherylsArt
, or email me at creative-brushstrokes@comcast.net.
If you have a design request for a special event or occasion, you can also let me know.
Enjoy.
Cheryl Paton
CherylsArt
at Zazzle