Personalized pens make nice graduation gifts. They can feature the cap and tassel colors that match your student's school. It's also easy to type in the year of their graduation.
This particular design of a cap and tassel comes in a choice of six color combinations. There is a placeholder to type in the name and the year.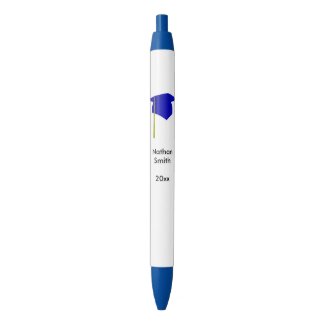 Personalized Graduation Class of Pens Blue Yellow
by
Cherylsart
Look at more
Graduation Pens
.
For extra options, you can also choose from black, blue, and red ink; as well as from black, blue, green, pink, and red trim colors.
If you're giving these pens out as gifts to the class, you can either type in each person's name, or delete the name and just type in the year.
A lot of students aren't in to jewelery or ties, so a pen is a handy choice, and something that they can also get some use out of.
You can view the various
graduation pens
by CherylsArt at Zazzle.com.
If you would like the cap and tassel design made in any other colors, you can submit your request in the comment section below, or email creative-brushstrokes@comcast.net. Be sure to include Design Request for Graduation Pens in the subject line.
Congratulations to your graduate.
Cheryl Paton