Everyone wants their babies to sleep peacefully and have sweet dreams. I think that is the thought behind these baby blankets.
Babies notice bold and vivid colors before they notice the more pastel colors. So they would probably find it more relaxing to rest in pastels.
This one features a circle of love on a light green background.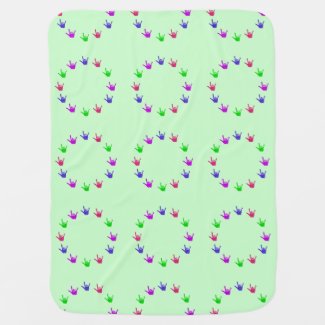 Circle of love sign language hands, baby blankets
by
Cherylsart
View other Love Baby Blanket at
Zazzle.com
This next one features a peace sign made of flowers. The blanket can either be personalized with a name, or you can delete or change the text to your own special message.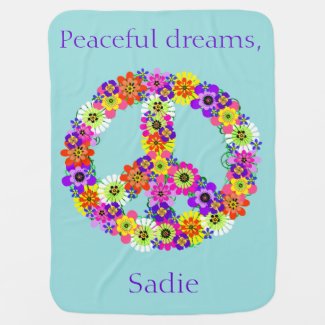 Peace Sign Floral Personalized in Blue Swaddle Blanket
by
Mistflower
Find other
receiving blankets
at zazzle.com
This one looks so peaceful with the design of butterflies and flowers.
Peace Butterflies Swaddle Blankets
by
Butterflysarebloomin
Shop for Butterfly Baby Blanket online at
Zazzle.com
May your baby or the one that you're buying for be blessed with peaceful sleep and sweet dreams.
Cheryl Paton
CherylsArt
at Zazzle.com