Does your child like to color? Do they like to display their works of art? Do they like wearing their art? If you have answered yes to any of these questions, then your child or children will also probably enjoy coloring in pre-printed designs on tee shirts.
On these shirts, the designs are basic, allowing the child to more easily ad-lib with some of their own creativity. Perhaps they want to add polka dots or stripes to their creation. Maybe they would like to add in background features, or their own toppings to the pizza shirt.
I used to host birthday parties at a local craft store, and I was rather amazed and impressed with the children's creativity when they were just given basic designs to work with.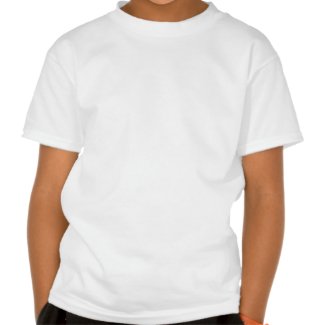 No two beginning designs ever looked alike once the children were finished with their creations.
Click on the link below to see a broader selection of available designs.
If you have a request for an outline drawing for kids, you can let me know by sending me an email to creative-brushstrokes@comcast.net.
If you are wondering about what type of paint to use, I recommend using fabric paint markers. They are relatively easy to use and are usually less messy than painting with brushes.
A tip is to pre-wash the shirts first, without the use of any fabric softener, to help the paint adhere better. Also follow any manufacturer's instructions for setting the color.
I have used the fabric paint markers by Elmer's before, and have had good experiences with them. Just be sure to recap the marker when shaking the paint up, and to pre-test on a rag or paper to get used to the amount of pressure to apply, first.
Whichever method you use, be sure to lay flat cardboard under the layer that is being painted on to protect whatever is under it, from any paint bleed through.
May you have a fun experience with your children and their painting project.
Any questions can be submitted below in the comment section.
Cheryl Paton
CherylsArt