Many brides and grooms search for inexpensive ways to let guests know to Save the Date for their wedding. With many online Print on Demand companies, they can now choose from a myriad of designs.
Many designs are ready to be ordered on postcards, note cards, greeting cards, stickers, two sided invitations, and magnets. Customers can customize the products online with their names, date, and any other wedding details they might want to include. Many of the products come with template forms, which just requires a simple typing in of text right on the forms, with customizable text, and blank.
This blank text option speaks romance with this wedding couple photo on postcards:
Just Married Couple
by
Sandyspider
This blank text option, with pretty pink flowers, is printed on two sided invitations that come with envelopes: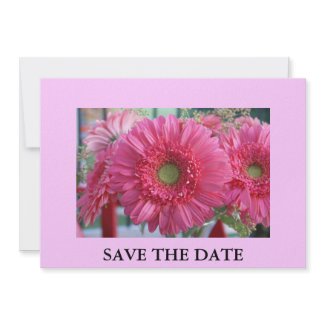 Pink Gerber Daisy, SAVE THE DATE
by
mbgphoto
This Save the date, with a couple in a heart, is printed on greeting cards. A note size card can also be selected: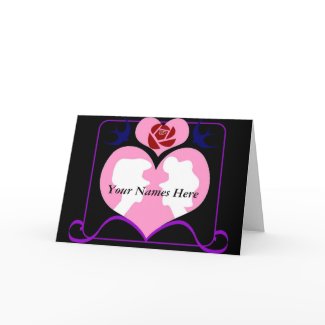 Save The Date
by
bethd821
These Save the date magnets, with bright orange flowers, can be customized with just the wedding date and or with the couples names: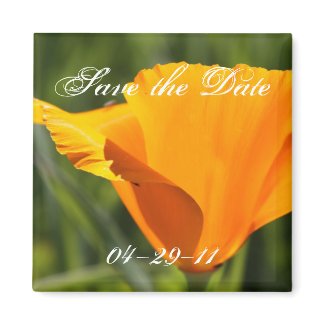 Orange Surprise- Save the Date
by
joacreations
These Save the date magnets, with orange and blue flowers, can be used for multi colored weddings. Magnets can be used as keepsakes, and can be ordered as square or round: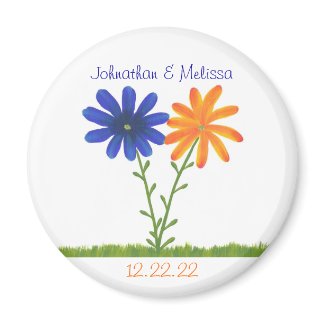 Orange & Blue Flower Save the date wedding magnets
by
Cherylsart
Save the date stickers can add a lovely touch to the envelope, as with these purple flower stickers; or serve as gift stickers for the guests calenders: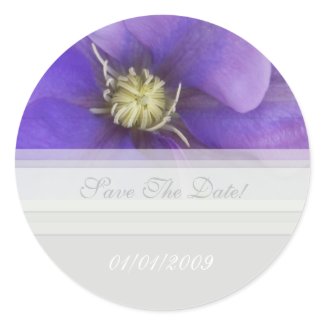 Purple Floral Save The Date Sticker
by
KELLBELL535
Save the date Photo Cards, an option on these Vintage designed cards, can be used for a more personal touch, by including a special photo: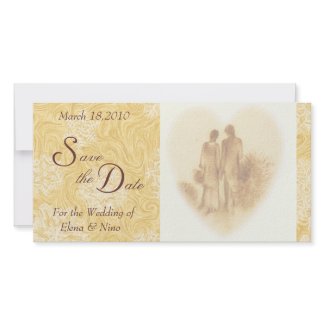 Vintage Save the Date
by
elenaind
These beautiful rose Save the dates have customizable print on both sides: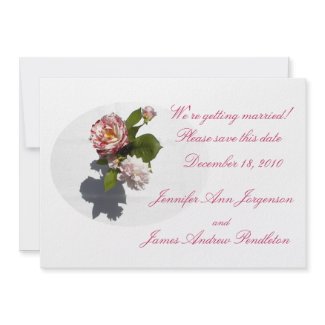 Rose Arrangement: Save the Date!
by
barbsbooks
As you can see, there are many options and lots of design styles to choose from. You can browse more See more
Save the date
wedding products at Zazzle.
Thank you.
Cheryl Paton
CherylsArt on Zazzle