I love Halloween. It's a colorful time of the year and a fun time to let your imagination soar. There are golds and reds in the trees, and people are dreaming of what they want to be.
An important message for Halloween is to be what you want to be, as written on these stickers.
Some are getting ready to have parties and bake all kinds of goodies in their Halloween aprons.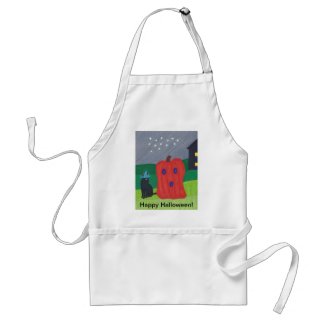 Buy
Pumpkin Ghost and Wizard Cat Halloween Aprons
by
Cherylsart
See more
Wizard Aprons
But most are kids that are getting ready to go Trick or Treat with their Halloween bags.
Whatever you're doing for Halloween, or any time in between, may you have a wonderful time, and continue being what you want to be.
Love and blessings.
Cheryl Paton
CherylsArt
You can also find the wizard cat design on various products at Amazon. Below you can find it on garden flags, quilt squares, mugs, and ornaments.